US Endoscopy
- us endoscopy is a therapeutic medical device company where i acted as their sole in-house senior graphic designer for over 7 years within their marketing communications department executing on all marketing print material, new responsive website and video projects expanding their brand and digital presence.
US Endoscopy Responsive Website
Along with Mar/Comm team, worked with web coding vendor on design, style guides, and provided assets for the launch of newly designed responsive website. Once launched, I handled much of the updates and management through a content management system (Sitecore then Oracle).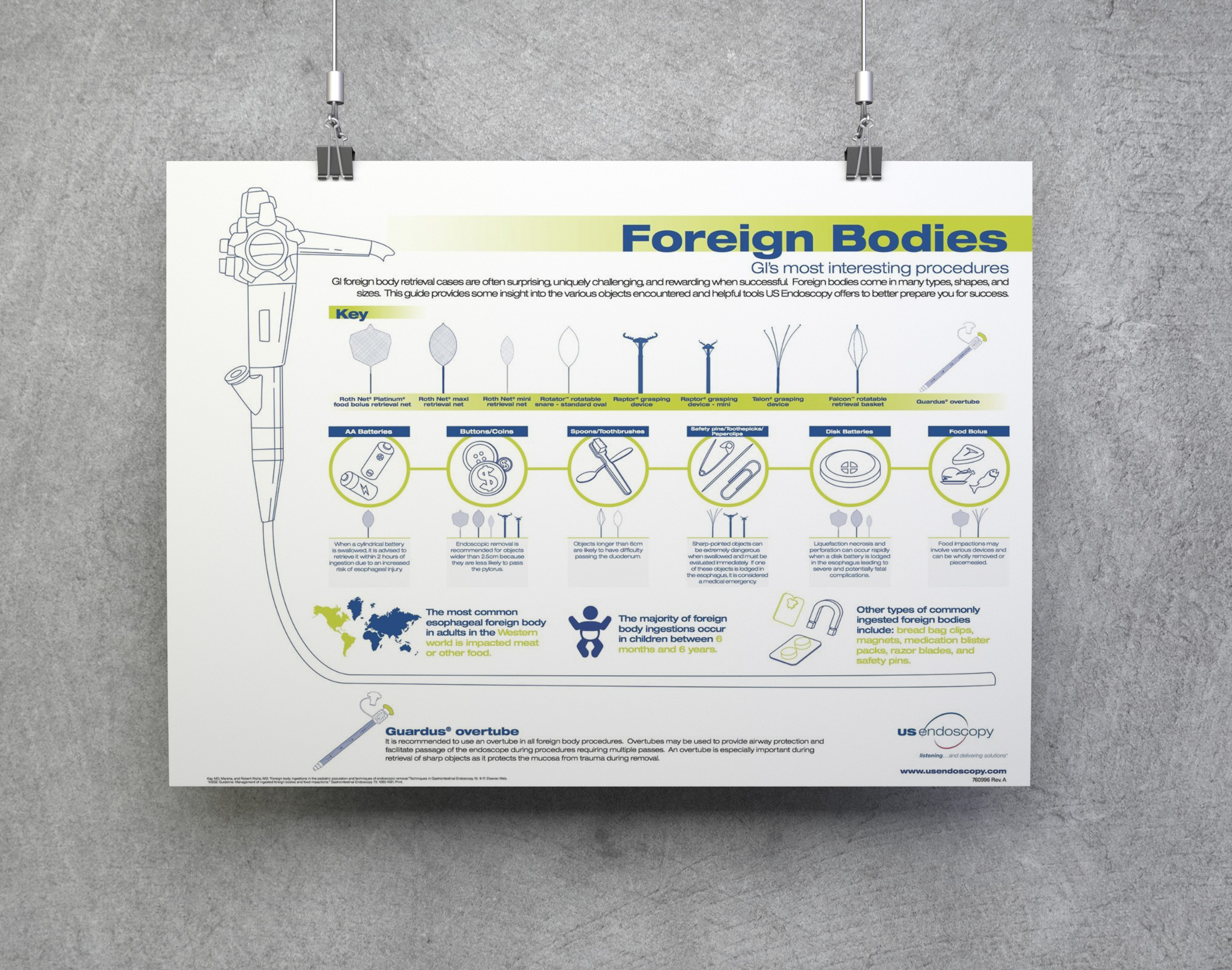 USE Foreign Body Infographic
Foreign Body Infographic combining general stats with US Endoscopy's associated products that was used as dynamic content to increase their social media presence, reach a broader audience, and help educate new sales hires.
Team bicycle jersey's for US Endoscopy's employees who participated in a yearly cycling event 'MS150: Pedal to the Point'.
Foreign Bodies: GI's most interesting procedures (motion graphic)