Altered Value: The Art of Funny Money
- altered value: the art of funny money is a 224 page fine art book published by 1984 publishing featuring the work of money artist, josh usmani (who is also my husband). within this project are the marketing pieces designed for the launch of the book that took place in october 2018 which included button cards, a new responsive website, stickers, sale sheet and rack cards.

Publication | Book Design
Altered Value: The Art of Funny Money is a 224 page fine art book featuring the work of artist Josh Usmani which consists of more than 150 fantastically colorful drawings on currency from the U.S. and more than 35 countries. The book is published by 1984 Publishing.
Sale sheets for Altered Value: The Art of Funny Money by Josh Usmani. These sheets were distributed and mailed to book stores so they can order through the distributor and have the proper info like price, ISBN, and other specs.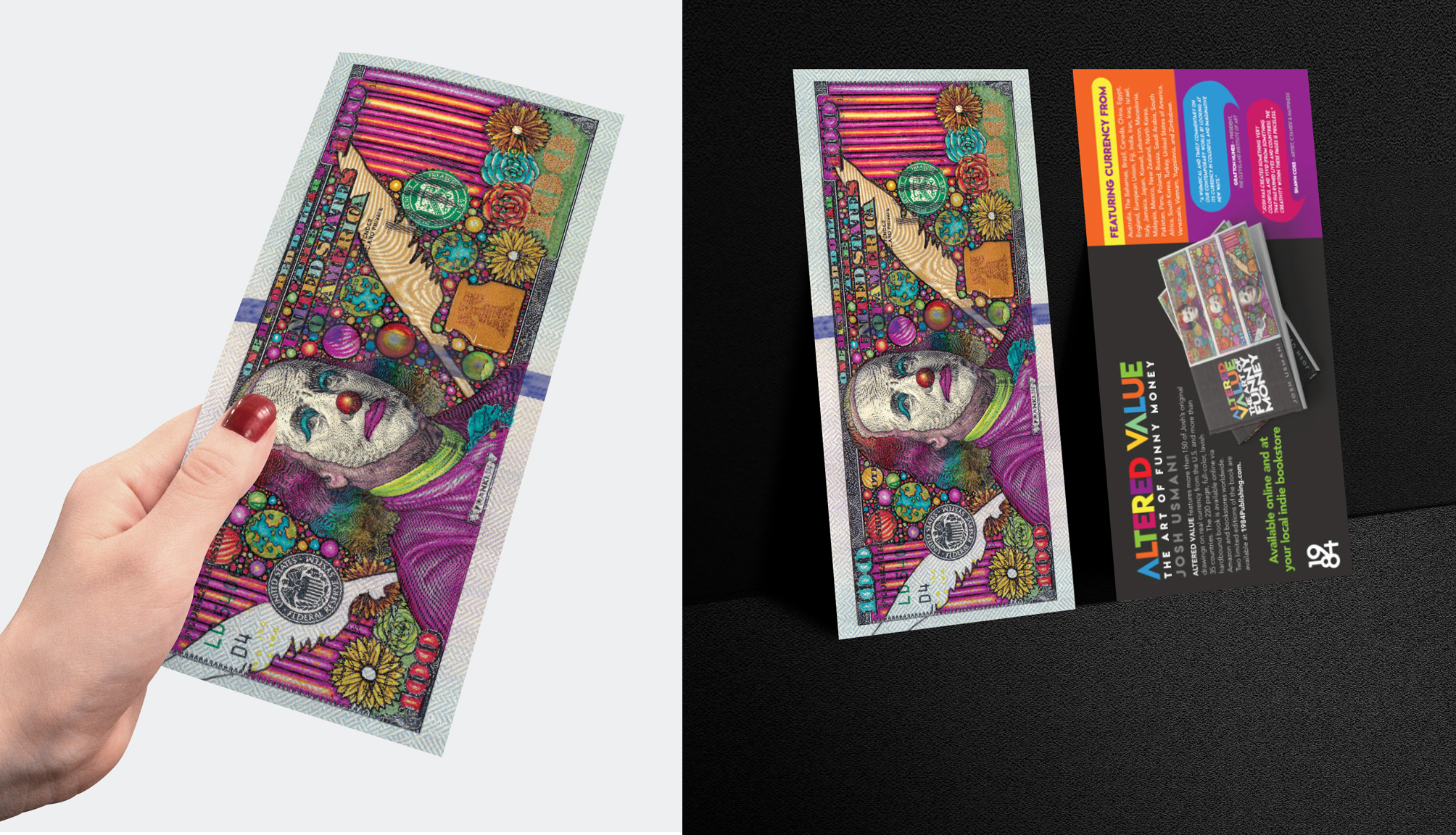 Flyer/rack cards for the opening reception and book launch of Altered Value: The Art of Funny Money.
Button business cards that were created as a giveaway to promote the book. These were custom cut to be the scale of a US dollar bill and lined up the button with the portrait. On the reverse is the pre-order info and launch date.
Die-cut stickers that were a give-away and part of the marketing initiative to promote the book. The artist's work made it into a show overseas in the UK at the prestigious Saatchi Gallery. We created these stickers (primarily the Queen) and sent to the UK for artists and patrons to distribute and stick all over the city of London.
I prepped, printed, and cut these with a Cricut machine.